SOUTHERN LEHIGH SCHOOL DISTRICT
Southern Lehigh School District has been a long time sponsor of The Spartechs. The schools encourage parents and residents to participate in many diversified ways — from classroom visitations and open houses to working on community projects. Concerted effort is made by the schools and the community to work closely together to provide children with multifaceted opportunities. Southern Lehigh has been kind enough to tolerate our irregular hours, clean up our messes, and allow us to continue participating in FIRST robotics since our beginning. Even on days when we have students at school till' midnight, SLSD and their staff have always been there to support the team.  They also are our major sponsor, for which we are eternally grateful. Please click their logo to visit their website for more information.
Bosch Rexroth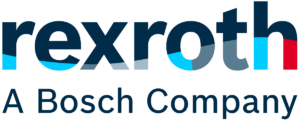 Bosch Rexroth is a newer sponsor for The Spartechs. This past year they have done a great amount to help the team, from sending many mentors over to help with the building and coding of the robot, as well as providing tools and parts to help the process. We are especially grateful for the great amount of support for the team, and the amazing mentors that spend so much of their time with the team on a weekly basis. Please click on their logo for more information!
LUTRON

Joel and Ruth Spira founded Lutron Electronics Company, Inc. in 1961. Lutron's first product was called a "dimmer switch" and represented the world's first solid-state electronic device used to dim lights in a home, replacing bulky rheostats and autotransformers that were inefficient and unattractive. Lutron is devoted to controlling lighting. Their focus on product innovations, technology, quality, and customer service has made them the undisputed leader worldwide in the area of lighting controls. They offer more than 10,000 products to satisfy virtually any residential or commercial project. Lutron products adjust the intensity of virtually every kind of light, and they remain to this day the only company that provides an integrated solution for controlling both natural daylight as well as electrical lighting. Lutron has been an extremely gracious and generous benefactor for the Southern Lehigh SparTechs since our rookie year of 2002. We would like to again extend our thanks to them. Please click their logo to visit their website for more information.
RELIABLE EQUIPMENT

Reliable Equipment is a specialty tool distributor and manufacturer supplying quality products throughout the United States. They have over 45 years of experience in the custom equipment, tools, and power unit industry. Their success was originally derived from the vision of their founder, Norman DeLan Sr., who saw a need to supply specialized equipment in the utility, telephone and construction equipment business. Today, more and more companies buy from them because of the service they provide, along with their high quality products. They are also recognized for their knowledgeable staff who are experts in their field. They are constantly developing their tools and equipment to meet the demands of today's contractors. They are able to develop new products, so that they meet the ever-changing requirements of their customers and maintain a large inventory to always have product available. Please click their logo to visit their website for more information.
Sumitomo

Sumitomo is company based around achieving sustainable growth with society. They span multiple continents with their metal products and social services. Their advances in food security and safety,  expansion of metal products and equipment with high business value, supplying of safe and secure access to water, diverse real estate businesses and urban development, and support in industry and everyday life are the reason for the large impact they have throughout the world. Please click on their logo in order to learn more.
MSA

The SparTechs would like to thank MSA, The Safety Company, for donating over three thousand dollars worth of safety helmets. Safety helmets have been a large part of our team spirit and safety at competitions, so please click on their logo to learn more!
KNOLL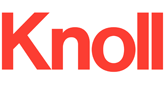 Knoll uses modern design to connect people to their work, their lives, their world. Since 1938, Knoll has been recognized internationally for creating workplace and residential furnishings that inspire, evolve, and endure. Today, their commitment to modern design, the understanding of the nature of work, and dedication to sustainable design have yielded a unique portfolio of thoughtful products that respond and adapt to changing needs. Please click their logo to visit their website for more information.
Basecamp

The SparTechs would like to thank Basecamp for allowing us to use this program for free for the Deep Space season, and years to come. Basecamp is a team oriented tool that is used to make sure each student and sub-team's jobs get done in a timely manner, which is very important for robotics, since there is a 6 week build time that the robot must be completed in. Basecamp has been essential in organization of each of the teams, especially the business team. We at The SparTechs hope to continue to use this amazing tool for years to come. Click on their picture to learn more about this program.
LANGAN

Founded as a geotechnical specialty firm in 1970, Langan quickly became involved in many large, complex projects located throughout the eastern part of the United States. As our growth continued, we leveraged our highly technical base to expand into the civil engineering and environmental disciplines. Our client-focused, highly entrepreneurial culture helped evolve additional technical capabilities and enable geographic expansion into the southeast and western regions of the United States. Langan International was formed to support global clients and partner with the world's elite design and construction teams around the world. After four successful decades, our reputation for providing innovative solutions that yield measurable value for our clients continually forges new enduring relationships for the firm and distinguishes Langan from the competition. Please click their logo to visit their website for more information.
CHL Systems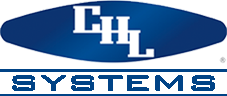 CHL Systems has provided process automation equipment and services for production facilities in the snack foods, confectionery, food processing and packaging, meat handling and packaging, pharmaceutical, steel, energy, and general manufacturing industries for the past 60 years. Using extensive experience, developed from a multitude of industrial applications with unique production requirements, CHL Systems brings a practical and cost effective approach to integrating the most advanced technology and services to the world of production automation. Today, CHL Systems remains a family owned and operated corporation and is recognized by global business partners for its excellent team of experienced and highly skilled professionals.
SolidWorks

Dassault Systèmes SOLIDWORKS Corp. offers complete 3D software tools that let you create, simulate, publish, and manage your data. SOLIDWORKS products are easy to learn and use, and work together to help you design products better, faster, and more cost-effectively. The SOLIDWORKS focus on ease-of-use allows more engineers, designers and other technology professionals than ever before to take advantage of 3D in bringing their designs to life. Our team uses Solidworks on a daily basis for our prototyping and CADing. In addition to this, their new release of XDesign is very interesting, and students enjoyed learning about this new online CAD platform. Please click their logo to visit their website for more information.
Christmas City Studios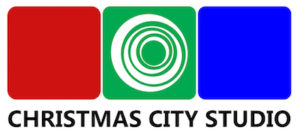 Christmas City Studios began supporting the SparTechs during the Deep Space season, and has been a huge help for a lot of the business team's needs. The business plan is a very important part of the competition, and Christmas City Studios was grateful enough to print out multiple copies of this document, as well as helping us with anything we needed. Please click on their picture for more information.
Orbit MVG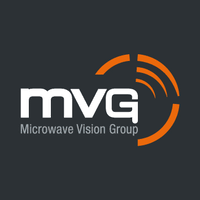 Orbit Advanced Technologies is a very recent sponsor of the SparTechs robotics team. ORBIT/FR focuses on antenna testing and measurement needs of defense, aerospace, telecommunication, automotive, academic and research communities. Please click the picture to learn more about their Microwave Vision technologies!
Demco AUtomation

We would like to thank Demco Automation for their recent sponsorship this year. They are a large supporter of robotics, since their company is also based around it!